Vazah - BXL-Tulear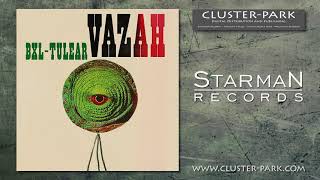 Sometimes a letter gets lost in the mail, by accident, for some
obscure reason. But some of these letters are strong and
persistent, and then you read in the paper that such a letter did
reach its destination, even after 15 years, delivering its message.
This is also the story of this album.

Hans, Cesar and Vincent already go back a long time, working
together on various projects. They met Dozzy on the recording
session of the Belgium singer Elisa Waut in 1997. Immediately
there was a musical chemistry, and plans were made to do a
project together, combing occidental and African tradition.
In 1999 the group booked a studio, and the basic recordings
were made. A second session followed shortly and in the midst
of the millennium fever the album was nearly finished.
In that same period, things were getting very busy for all the
group members. Dozzy was touring with Njava, and met a
beautiful Norwegian girl, who he decided to follow north. Hans
was setting up Masda -Sonicville, a sound & music
postproduction facility in Brussels which opened in 2001. Cesar
was touring with Raymond, and setting up music -theater
productions, and Vincent was besides touring with Clouseau
also working for television, Idool and The Voice, and composing
songs for artist.
As time past quickly, studio-technology was also changing
rapidly, tape machines replaced with computer systems, so
finishing the album became a bit more complicated.
Dozzy moved from Oslo back to Madagascar, then New York,
then Berlin, but also decided to come back to Brussels on a
regular base.
So, finally, 15 years later, the band is back together again. And
the album hasn't lost its spirit over the years. Now the band is
ready to do what was the reason to make the album in the first
place: to perform the music live, and create more music.
Dozzy Njava: guitars & vocals
Vincent Pierins: bass & keyboards
Hans Helewaut: saxophones & keyboards
Cesar Janssens: drums & percussion
Monique & Lala Njava: backing vocals
All music composed, arranged and produced by Vazah.
Recorded and mixed by Christine Verschorren at Studio Caraibes
PRESS: