TB Frank & Baustein - TOCK!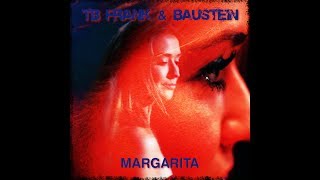 Happy to introduce you to this exciting duo TB Frank, known as half of the Belgian Cold wave legends Neon Judgement, and Baustein. Two generations, both with an impressive and divers state of service, meet on this powerful, dark album. Electronics, guitars, experiment and melody…all comes together on Tock !, a fascinating and haunting debut. First single is "Mother of Earth", a most welcome rendition of this gem originally performed by the late Jeffrey Lee Pierce's and his band The Gun Club.
Graag stellen we u met TB Frank (ook bekend als de helft van de legendarische Belgische coldwave band Neon Judgement) &Baustein een heel bijzonder duo voor. Twee generaties, met beiden een even indrukwekkende als uiteenlopende staat van dienst, ontmoeten elkaar op een krachtig album vol donkere songs. Electronica, gitaren, experiment en melodie…het vormt op "Tock !" een fascinerend en beklijvend amalgaan. De eerste single/video is "Mother of Earth", een zeer welgekomen versie van deze prachtsong van Jeffrey Lee Pierce's band The Gun Club.
1. Mother of Earth 03:14
2. Bombies 05:42
3. Margarita 04:12
4. Snow White 04:17
5. Mellow Like 39 04:26
6. I Didn't 03:54
7. Cool Moon 04:14
8. Hotel Called Hell 04:56
9. Fall in Love Now 03:24
10. Do I Do It 03:22
PRESS: